Founded on faith. Focused on family!
All about Swastik Advanced Orthopedic Hospital.
The Swastik Hospital was started with the sole motive of providing total patient satisfaction by offering high-quality, value-driven healthcare services.
Swastik Hospital is an initiative that endeavors to provide holistic care that aims to improve and enhance the quality of life in all spheres of life. We, at Swastik Hospital, believe in providing optimal health and wellness by integrating and practicing multidisciplinary model of care. If you are looking for a place where you can rest your body, mind and soul, we are here for you.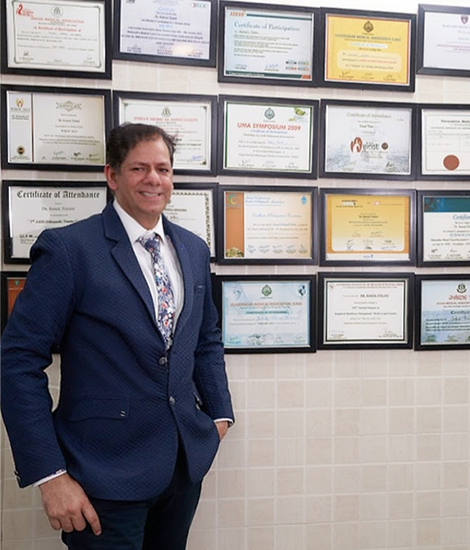 Our most valued asset is you, our patients and customers. Our aim is to provide the best-quality service in the shortest possible time with full transparency. Swastik Hospital aims to earn your trust. We offer affordable services in a comfortable environment where you can spend some quality time with your loved ones without worrying about the cost.
We at Swastik orthopaedic hospital perform treatments using ultra-modern technologies and modalities.We have an excellent team of doctors, surgeons, intensivists physiotherapists, and nurses who are very well experienced and skilled enough to handle with care all your emergency orthopaedic trauma needs. Our methodologies continuously enhance the treatments helping the patients to recover at a faster pace all under a safe, standardized, and convenient environment.
Quality & Safety
Leading Technology
Experts by Experience
1000

+

Number of Surgeries


Mission
The motto "Betterment of mankind" at Swastik Hospital is the guiding principle for our mission designed to meet the medical needs of the community.
Vision
Our vision is to become world leaders in providing state of art Orthopaedics services

We Believe in
Our Core Values.
S - Smart Health Tech and Equipments
W- Wide range of Healthcare Services
A- Assistance and Homely Atmosphere
S- Successful and Safe Surgeries
T- Talented Doctors
I- Impeccable Care
K- Kind-hearted and Keen Staff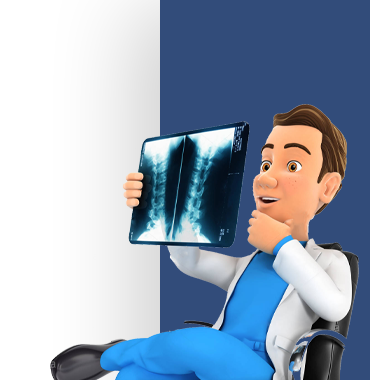 Milestone Timeline
Our JOURNEY | RECOGNITION
1992

Cleared std XII from the very own Chm college Ulhasnagar and started to Pursue the dream of being a doctor
1992-1998

MBBS at DY PATIL MEDICAL COLLEGE MUMBAI
1998-1999

MEDICAL OFFICER AT DAHIGAONE DIST AHMEDNAGAR FOR ONE YEAR FOR COMPULSORY VILLAGE DUTIES .
1999-2001

Started to live my dream to become a ORTHOPEDIC SURGEON Started my Residency in the renown LOKMANYA TILAK MEDICAL COLLEGE AND SION HOSPITAL
2000

Cleared DIPLOMA ORTHOPAEDICS FROM CPS MUMBAI
2001

Cleared MASTER OF SURGERY,
FIRST IN THE MUMBAI UNIVERSITY AND BECAME a. M.S ORTHO SURGEON from THE GREAT MUMBAI UNIVERSITY
2001-2002

did 1 year of post MS Registrarship at Rajawadi hospital
2002-2004

Started to work at RUKMINIBAI HOSPITAL KALYAN as CONSULTANT ORTHOPAEDIC SURGEON
2002 -2008

Started my first CLINIC by the name of SWASTIK ORTHOCARE CENTRE a small beginning for a better tomorrow Worked as a freelancer in almost all hospitals of Ulhasnagar kalyan Ambernath Badlapur till Karjat Performed various kinds of trauma spine and replacement surgeries in and around Ulhasnagar
2008 onwards

Started our own nursing home in the name of SWASTIK ADVANCED ORTHOPAEDIC HOSPITAL
2011

In 3 years time did a expansion with full fledged Physiotherapy department 2012 another department to deal with obesity and beautification was added by the name of SWASTIK COSMETOLOGY AND SLIMMING CENTRE
2012 - 2021

Various expansion drives with all possible orthopaedic surgeries being conducted catering to a huge population of Ulhasnagar
We are equipped with Advanced Technologies.
We have the finest staff of doctors, surgeons, nurses, and therapists. Providing a range of services in orthopedic, general, and emergency care to ensure you are healed and back to full function as soon as possible. We perform a range of procedures that help you recover from an illness or injury with focus on functionality.
We offer a wide range of orthopedic trauma services including Orthopedics, Trauma Surgery, Emergency Medicine, Joint Replacement, CT Scanning, MRI Scanning, and Others.
Super Specialized Doctors with a good record of success.
All the latest diagnostic and treatment equipment.
Best Infrastructure.
Ultra-Modern Operation theater.